Election Settings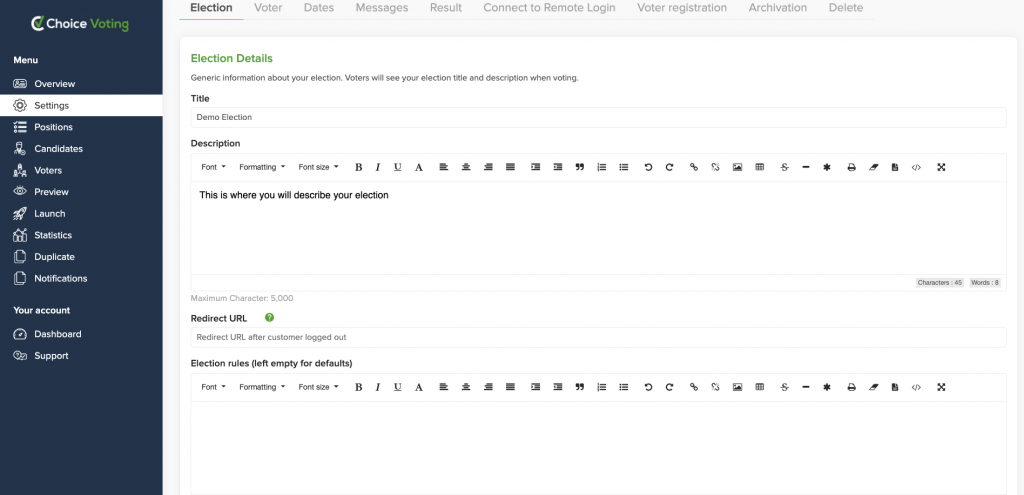 Title
This is your election title, you may change this after you first setup your election if required.
Description
Your main election description, this will be displayed on the voters login page and also within the voters login notification email, you should keep this brief.
Redirect URL
If you wish to send your voters to your own website after they finish voting and logout of the voter portal, then enter your web page url here.
Election Rules
These rules are displayed to the voter within the ballot area of the voter portal.