Importing candidates and adding photos
Adding candidates to an election can be achieved in 2 ways.
manually adding each candidate

Import candidates from a csv file.
This article will specifically describe the importing process.
Importing your candidates.
first, navigate to Candidates > add candidate button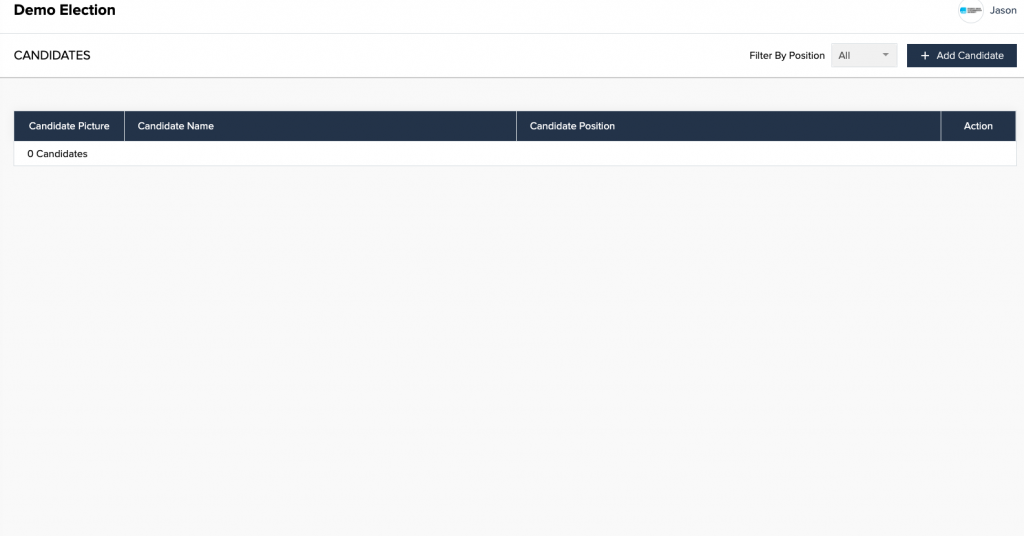 Select import candidates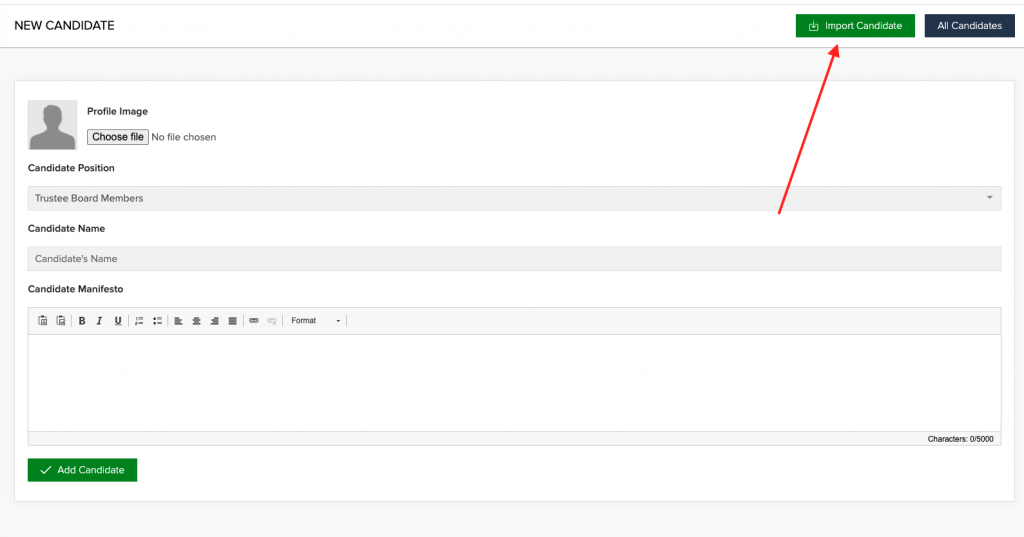 On the popup window select the position you wish to import candidates into, then choose your pre pre prepared CSV file. (please use our sample CSV as a starting point), created as the following image shows.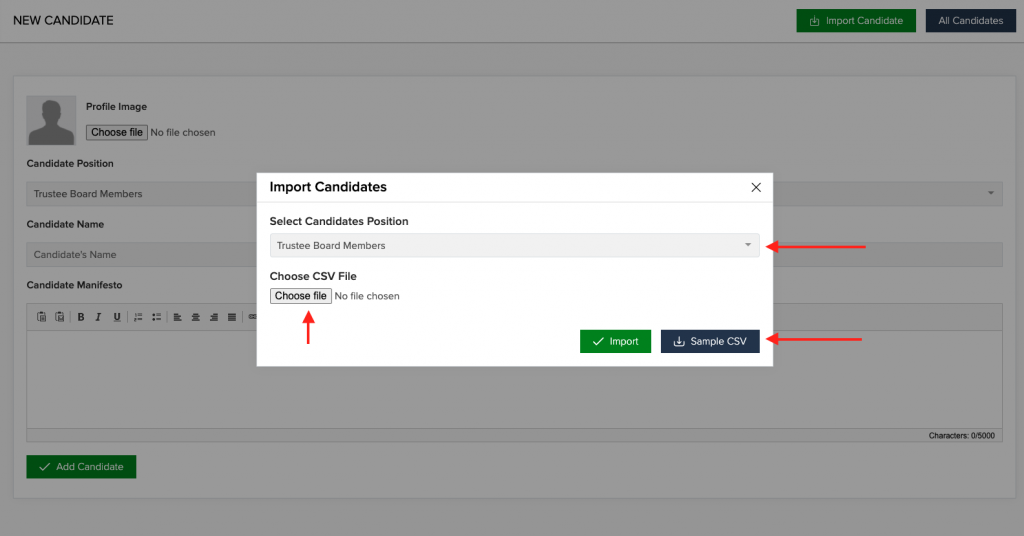 Once your file is imported, if successful you will see a message confirming the import, if you do not, then there is a problem with your CSV file.
Navigate to "All Candidates", and you will see a list view of your candidates.
Adding photos to candidates.
If you wish, you may now add photos to each of your candidates, it's optional.
There are 2 methods for adding images. The simplest, is to drop your JPG file onto the dropzone area shown below.
There is a file size limit of 1MB, if your file exceeds this, the image will not be added.
We can recommend using https://pixlr.com/x/ for a quick and easy way to edit your photos if required.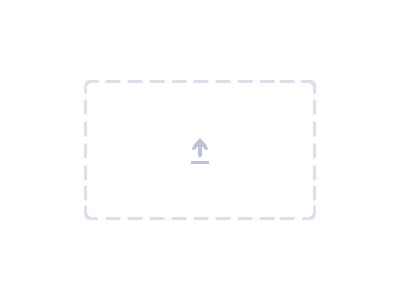 Alternatively, clicking the dropzone area will open up your computer's finder window allowing you to search for the image instead.